Nolle Prosequi Georgia: How to Get the DA to Not Prosecute
By: Larry Kohn and Cory Yager, Criminal Defense Attorneys and Legal Book Authors in Georgia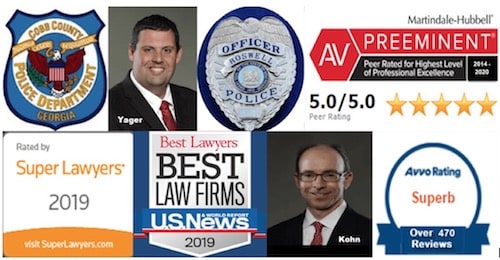 To start off this analysis, when charges cannot be proved as alleged in the current accusation or indictment, a prosecutor in a criminal matter generally enters a nol pros. This is a fancy name for a dismissal. In GA, State attorneys (called district attorneys or solicitors in GA) and federal criminal prosecutors (called United States prosecutors) have dismissed charges.
The federal lawyers work under the Attorney General of the United States, who is currently William Barr. They are also sometimes called "United States attorneys." District Attorneys work at the County Level in the Peach State.
A case a prosecutor has taken from law enforcement and moved forward with an accusation may later fall apart. If the witnesses turn out to have a "problem" (e.g., a vital missing witness, or the wording of the charging instrument is fatally flawed), the rules of federal criminal procedure provide a means for a prosecutor to remedy the flaw and then re-accuse the case, in most situations. Prosecutors generally try to salvage the case, if possible, to later re-indict it.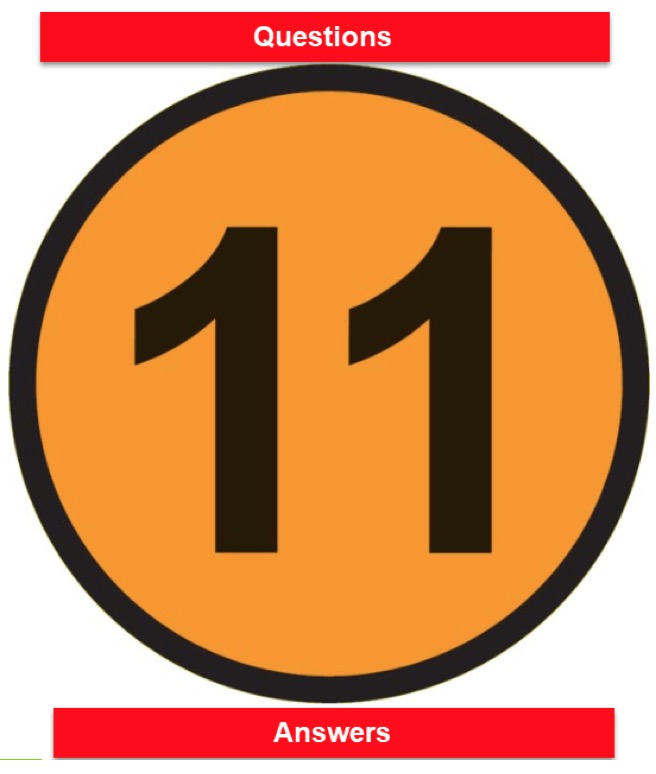 11 Common Questions about a Nolo Contendere Plea and a Nolle Prosequi
Is a grand jury indictment or criminal charge that has been nol prossed a conviction? No.
Does a case that has received a disposition nolle prosequi Georgia from a prosecutor qualify for record restriction or expunction?
In most cases, yes. However, the Georgia record restriction law blocks expungement where the accused enters a negotiated plea to one or more other companion charges in the indictment or accusation. It does not matter whether the person is pleading guilty or no contest to a final case disposition or from a judge's finding of guilt at a bench trial or via a jury verdict of other charges in the same incident.
Is a nolo plea in Georgia a conviction? Not in most traffic offenses and criminal law cases, but DUI in Georgia is an exception to that rule, and license suspension takes place in the same manner as a guilty plea or jury verdict of guilty.
Is a nolle prosequi criminal record something that can be found by a prosecutor later? Yes. Plus, in filing a nol pros, some prosecutors will put on the court record that he or she is allowing a nolle prosequi GA with leave to re-accuse if a new transgression occurs or the witness against the defendant can be located later.
At the Georgia Department of Driver Safety, will a nolo contendere to moving violations be reflected as convictions on my driving history? No, except for an impaired driving conviction (DUI-DWI).
Does the action of a Prosecutor entering a Georgia nolle prosequi to all charges permanently end that criminal matter? Possibly. The answer to the common question, "can a nolle prosequi case be reopened is "possibly so." The answers that follow below explain when and how this occurs.
Is a nolo contendere Georgia disposition available on all traffic and criminal case violations I may receive? No, you can only use a nolo plea once every five (5) years, and Georgia DDS not assigned demerit points. So, if a 6-point speeding ticket plea was by a nolo contendre plea, DDS GA would ignore that court's allowance of the "no contest" plea benefits and add those points to the Georgia driver's license.
Is nolo prosequi a phrase used by criminal lawyers? No, the proper phrases are either nol prossed or nolle prosequi.
Does entering a nolo plea to a uniform traffic citation keep my insurance company from knowing about a traffic citation? Possibly so, if the citation was not part of an insurance claim for damages in a car accident that your insurer paid.
What does nolle prosequi mean the same thing as nolo contendere? No. One legal directory explains the completely different purpose and effect of the two legal Latin phrases.
Can the District Attorney nolle prosequi indicted cases? Yes, this is possible.
An Accused Citizen has a Sixth Amendment Right to Legal Counsel to Defend Him or Her
The accused person may hire a criminal defense attorney near me to defend him or her. This can happen either before being formally accused by indictment from a Grand Jury or by way of an accusation, or after being accused or arrested. Incidentally, the information contained within a traffic citation is a form of accusation.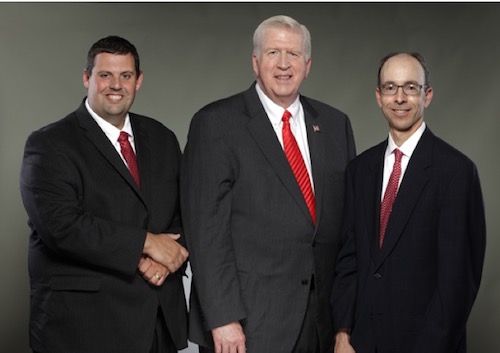 Plus, those facing criminal charges who are too poor to pay for a criminal justice attorney are entitled (under the 6th Amendment to our U.S. Constitution) to have an appointed public defender or legal aid lawyer to defend her or him in all phases of the criminal case. A person may also self-represent and have a fool for his or her lawyer.
Call today at 404-567-5515 to confer with one of our three experienced, award-winning criminal law professionals. Obtain a FREE consultation with a Partner, not an Associate. What do you have to lose by taking advantage of a FREE lawyer consultation?