Nolle Prosequi: What Does Nolle Prossed Mean?
By: Larry Kohn, Nolle prosequi Georgia Attorney, Legal Book Author and Expungement Lawyer for Criminal Cases in the Peach State Explains and Defines the Nolle Prossed Meaning Article on nolle pros meaning updated: August 20, 2020. Entry Date: August 21, 2020.

Every week our attorneys in Atlanta get phone calls asking questions like, "Can you get a DUI expunged in Georgia?" or "Can I get my record sealed so I can get a job?" or "What is my chance for expungement in Georgia felony cases?"
Several important criminal appeals in the Peach State in 2019 and 2020 helped our current clients facing crimes have one or more offenses for which they were originally charged nol prossed. In Georgia, it is not common for a defendant to file a motion for nolle prosequi. Also, it uncommon that any Georgia prosecutor to annotate it as "nolle prosequi without prejudice."
Is a nolle prosequi considered a conviction? Because some defendants do not fully understand how criminal cases are handled, a brief tutorial on the "players" in the criminal justice system will help explain this odd Latin phrase describing a criminal procedure in the year 2020. This will assist in helping the reader understand nolled prossed vs dismissed.
Although in states like Virginia, a plaintiff in a civil suit can file a nolo prosequi, this article has nothing to do with civil cases and is 100% about criminal prosecutions in the United States.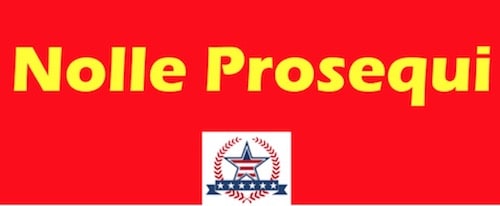 By the end of this article, all 6 of these questions should be clearly answered. The idea for this page is to clarify the misconceptions and confusions over this obscure and maligned Latin legal term.
Is Nolle Prosequia Conviction?
What is the significance of the term "nolle prosequi?"
What is the difference between nolle prosequi vs dismissed?
Can a prosecutor enter a nolle prosequi DUI in Georgia?
Is nolle prosequi the same as dismissed?
Can nolle prosequi be expunged?
This background will help most see how the prosecution defines a weak case and why a case can be nolle prossed even after an indictment has been returned as a true bill. The government lawyer for pursuing criminal charges made by law enforcement officers or other investigators is called the prosecutor.
Depending on which state, police authority, or jurisdiction you are in, the prosecutor definition can be the district attorney, the solicitor (or solicitor-general), the state attorney, or a similar title. Because the prosecutor is the public prosecutor for the State, county, parish, borough or judicial circuit where the crime is being investigated, he or she is answerable to the people who put him or her into office (e.g., voters, a city council or county commission). This is Player 1.
Defending the accused is either a private criminal defense attorney, or a public defender (appointed to assist in the defense at State cost or at the municipality or county's cost). This is Player 2.
The judge (who is Player 3) is like the referee in a sporting match, where he or she has no role in playing, but is only overseeing the fairness of the contest, and making rulings on fouls committed by the opposing criminal case lawyers, as it pertains to what the jury gets to hear and what they don't.
Plus, before the case is submitted for their determination of guilt or innocence, the trial judge gives the jurors their jury instructions that frame the rules of law applicable to this type of case, and then directs them that they are to decide the case. Their decision, on each separate charge, must be unanimous, and they all must agree on each separate "count" as guilty, not guilty, or we cannot unanimously agree.
How Does a Nol Pros Occur?
Insofar as the prosecution meaning, he or she is the state or federal attorney for law enforcement who investigates, organizes, and reviews all evidence collected from witnesses, video footage, forensic tests or other sources by agents or officers. With this data in front of him or her, the prosecutor in a criminal case has options to decide if the alleged criminal activity can be proved beyond a reasonable doubt.
So, it is that assigned government attorney prosecuting the case who can enter a nolle prosequi, mark it as a dead docket case, or move toward trial. Plus, this same prosecuting state lawyer decides whether to accuse the case as a misdemeanor or felony and whether the cases requires grand jury indictment.
Similarly, if due to a fatal flaw in the case (e.g., an airtight alibi for the accused, or DNA evidence does not match), the prosecuting attorney can opt to not go forward since the charges cannot be proved due to some shortcoming in the evidence. In some cases, the lack of a key witness can keep them from having the necessary proof.
The descriptive courtroom step or procedure to signify that he or she will no longer prosecute is an oral or written motion to dismiss charges, and this is signified by signing off, and offering to the judge that the nolle prosequi filed that day terminates the prosecution.
What does "nolle" mean? In English, to have a criminal case nol prossed essentially means that a prosecutor has elected to discontinue, drop, or no longer pursue a pending criminal charge, as currently filed and "of record" against you at that time. The Latin word "nolle" is roughly translated as "will no longer" and prosequi is Latin for "prosecute."
What Does Nolle Prossed Mean?
So, this Latin phrase is lawyer talk for "case dismissed." No meaningful difference exists between the nolle prosequi meaning and "dismissed" in our courts' criminal statutes. In many traffic courts or lower level tribunals, the prosecutor will write "N.P." or "NP" as the abbreviated for dropping that specific count or traffic citation.
Some cases in a court's criminal docket may reach a more advanced stage of moving forward with criminal charges, called a formal accusation or indictment. Yet, in all court systems, other cases get lost, neglected, or misplaced in the clerk's office and may not be found until the criminal case has passed the statute of limitations.
How a Nolle Prosequi Georgia May Occur Before Trial
As opposed to the sequence of events stated above for a typical criminal trial, in some cases, the prosecutor encounters problems with the evidence in his or her case. In some instances, a key or sole witness disappears or becomes unavailable to testify, leading to a prosecutor filing a nolle prosequi in Georgia.
In other cases, the State's post-arrest investigation (after an arrest was made on the day of the incident) reveals that the facts of the case point to the victim being the instigator (or not telling the truth) and the DA (as the prosecuting officer) decides to not continue the prosecution, based upon new information. Perhaps the property alleged to have been stolen from the victim turns out to have been purchased through Amazon by the accused, in his name and using his credit card.
Or, in a criminal battery case, the version of facts stated by the person who called police lacks support from three independent eyewitnesses who saw the alleged victim throw a cup of hot coffee in the face of the person who was arrested. In such cases, the prosecuting attorney can indicate that he or she is not going to continue the accusation or indictment through an entry of a GA nolle prosequi.
Under Georgia laws, all misdemeanors have a 2-year time limit to prosecute, and most non-capital felonies have a 4-year SOL (statute of limitations). The best criminal lawyers near me "calendar" that two-year or four-year SOL, as soon as the Atlanta attorney is hired. He or she will follow up to make certain the proper motion for discharge and acquittal are filed when needed. Incidentally, the use of dismissals is applicable across the USA, in any criminal courts that prosecute misdemeanor vs felony cases, federal, state, commonwealth or municipal courts.
The statute for such dismissals in Virginia reads as follows: " Nolle prosequi shall be entered only in the discretion of the court, upon motion of the Commonwealth with good cause therefore shown." [Nolle prosequi Virginia].
In Alabama, a district court may be the court, and in South Carolina, the Court of Common Pleas. The federal system has district courts at the trial level and these courts would oversee any nol pros cases that are dismissed before judgment is entered. In other states it may be a circuit court granting the dismissal.
In Missouri, the State Attorney General's office has created an online pamphlet of the criminal justice system, and dismissal of charges is covered in this publication. This helps those who are accused understand the criminal law process in court and at a jury trial.
The most famous nolle prosequi in American history may have been when federal charges were dropped against Margaret Sanger, in 1914 for misuse of the US mail service. She had been indicted under the Comstock Act in the Southern District of NY for mailing out lewd, lascivious publications that did not fit the social mores of that era.
Simply stated, she was advocating birth control but a U.S. federal law provided that the mail service could not be used to disseminate such information. Read more about this fascinating case of having charges dismissed that is still making news today on YouTube and the Internet.
In Georgia, some other words for dismissed may show up on your court papers, including "DWOP" which means "dismissed for want of prosecution." The prosecutor handling the case decides whether to proceed in the criminal matter. Our expungement lawyers find that we have many questions and requests to clear criminal records, in particularly domestic violence cases.
Occasionally, a judge will hear the legal issues and delay his or her ruling to allow the prosecutor a little more time to cure the defect in the case. If the DA cannot cure the problem, that judge will later issue the NP order, and write "nunc pro tunc" back to the date of the hearing. This is a bar to further prosecution once the statute of limitations expires.
Such an indication is done to shorten the time that the prosecutor must revive the case. Through answering the most common client question about a nolle prossed definition, our law firm can best define what nolle prosequi GA means. By the end of this article on dismissal meaning you will know the "dismiss definition."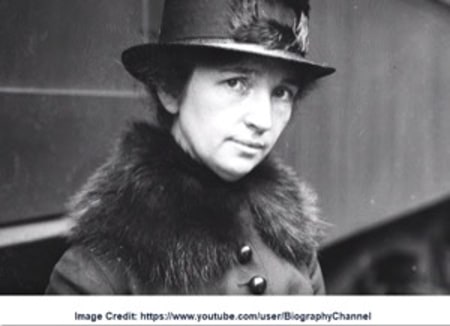 This 2020 article explains "what is nolle prosequi" and the good, bad, and limited scope of this type of case resolution. Recently, a lady from North Carolina was told by my partner, William Head, that she obtained a nol pros on her criminal charge in a Fulton County court. With a quizzical look she asked, "Is nolle prosequi a good thing? Since this was her sole charge, the answer was yes. The next paragraph explains this qualified "yes" more completely.
One central point needs to be emphasized: If you plead guilty to one of several accused charges in an accusation or indictment, restricting that record may not be possible, after July 1, 2013. Plus, for a nolle prosequi Georgia case, you need to know the practical realities of having a final disposition nolle prosequi criminal record on one or more criminal charges.
By answering 9 common nol pros questions (set forth below), the goal of your author is to provide you with a clear nolle prosequi definition, and to explain that under certain limited conditions and fact patterns, the prosecuting lawyer MAY be able to revive the charge.
Nine Common Questions Answered: What Does Nolle prosequi Mean?
What is nolle prosequi? Most clients ask us how to define nolle prosequi, or how to say or to pronounce nolle prosequi. This online Dictionary description says nälē ˈpräsəˌkwē. Merriam-Webster says it is a transitive verb in its nolle Looking up YouTube videos found multiple pronunciations different than the Dictionary version. Plus, Amazon has a book by this title.
Regardless of how it is pronounced, this phrase means a voluntary dismissal of a previously accused charge by the prosecution. This dismissal does not equate to a determination of innocence. A nol prosis not an acquittal, such as what a jury does in rendering a not guilty unanimous verdict. However, when a single charge is nol prossed, this usually does not mean that all the charges against you have been dropped.
How do I get my record expunged in Georgia? July 1, 2013 is a key date to know. For arrests made after that date, the new GA record restriction law under OCGA 35-3-37 may allow you to shield your arrest record from being found by potential employers.
Three situations must exist: (a) your case was totally dismissed; (b) and was not presented to a grand jury, or was twice "no-billed" (the grand jurors twice found the case facts to have insufficient evidence) by a grand jury, or (c) if you went through a trial and were found not guilty on every accused charge. For arrests made prior to July 1, 2013, call for your free consultation with one of our award-winning attorneys in Atlanta.
Is a nol prosthe same as expunged in Georgia? No, but read the answer to number 2 above, if arrested July 1, 2013 or after.
Can a nolle prosequicase be reopened. Yes, unless the nol pros was entered in a case for which you also have a conviction or nolo contendere plea entered to another charge (or charges).
Can my criminal history records automatically be restricted by the clerk of court as a record restriction Georgia? No, because record restriction is the job of the State of Georgia. The clerks can merely file paperwork as authorized by the presiding judge. Under Georgia Code, OCGA 35-3-37, a process exists for presenting your nol prosinformation to the prosecutor of the county or city where the venue took place, to have that person "clear" it for restricting who can view your criminal history. Your goal is to not have the business with whom you are seeking employment find this criminal record.
Is the nolle prosseddefinition in Georgia the same as in other states? No, but the laws for "nolle prossed meaning" should be similar. In fact, other nations like Malaysia have statutes for similar dismissals, as was reported in the controversial Pequam case. Usually, our legal team will contact and work with criminal defense lawyers in other states if you retain our legal advocates.
Can I expunge DUI Georgia charges after a nolle prosequiindicted felony in a DUI case was dropped in Superior Court? The best answer is, "It depends." Start with the understanding that DUI expungement in Georgia is prohibited. Essentially, if every part of the indictment were quashed or dismissed, with no original charge remaining, this criminal record could be restricted.
How Top Criminal Lawyers Near Me Convince a Prosecutor to Nol Pros Criminal Charges
The prosecutor can have a multitude of reasons for offering to nolle prosequi your case. In about 5% of cases, pure luck helps this to happen. In these cases, a key police officer witness may have lost POST certification, been indicted, been deployed overseas, resigned under pressure from his or her arresting agency, died, became disabled or moved outside the state. Our law firm makes it a routine practice to obtain the report of the arresting officer's Georgia P.O.S.T. (peace officer's standards and training) record.
However, the skill level and hard work of your criminal defense lawyer in investigating your criminal case, filing many targeted, pretrial motions, and conducting the motion hearing obtains the good result. Your criminal law attorney may bring expert witnesses, or certain fact witnesses, or may have you testify. Most importantly, the criminal attorney will cross examine the law enforcement officers who gathered evidence against you.
The most common reason for the government not proceeding on charges comes after testimony at pretrial motions reveals that a critical piece of evidence must be excluded (by the trial judge) from the State's case. Such court rulings show a weakness in the case and can leave insufficient evidence to prove your guilt beyond a reasonable doubt.
Example Demonstrating Why Receiving a Nol Pros Does Not Equate to Acquittal: No Double Jeopardy Defense
Different types of cases have a greater likelihood of being "revived" after a nolle prosequi is entered. Domestic violence GA cases are the prime example. In State Court, over half of these cases receive a nolle pros because the victim does not show up. From the date of the "incident" for two years, that case may be revived, if it is a misdemeanor, and 4 years if accused as a felony.
A new DV incident between these parties (and an additional, new crime) or other new evidence may emerge in the case (e.g., the DA or solicitor-general learning that the defendant intercepted and destroyed the court notice sent to the victim, causing her to miss court). The accused person cannot invoke a defense of double jeopardy since the prosecution was withdrawn, by virtue of the nolle prossed case.
Experienced Criminal Defense Attorneys Get More Criminal Cases Nol Prossed
While our law partners handle 90% of our cases in the 19 metro Atlanta counties, our criminal lawyers in Atlanta gladly travel to every corner of the state of Georgia for clients who need our expertise and legal services. In thousands of our prior cases, obtaining a nolle prosequi for some charges has been commonplace, but for all pending criminal offense charges, not common.
Senior partner William Head was able to successfully obtain a nolle prosequi in GA in a 2019 felony vehicular homicide based on DUI-drugs in a southwest Georgia county, leaving the client with no record of that offense. Our Atlanta attorneys offer a FREE lawyer consultation, so what are you waiting for?
Request a personal meeting (face-to-face, using social distancing) or via video conferencing cell phone meeting. Dial (404) 567-5515. Our phones are answered 24 hours a day, and our law office partners will review your case with you.
Common Misspellings of Nolle Prosequi
Google searches reveal that the following misspelled search queries are made each month, looking for what "N.P." (nolle prosequi) means:
null process
nolle prose
nolo prosequi
nollied
nolled
noelle prosequi
noelle prossed
nolle prosecui
nol prose
DISCLAIMER and PRIVACY POLICY
The information you obtain at this website, or from Twitter, Facebook, or a YouTube video download, are NOT legal advice. Nor are our image resources, infographics, charts, or blog postings to be considered a form of legal advice for any specific case.
Online content is merely general information, and is not, nor is it intended to be, legal advice. You are well advised to consult an attorney for legal advice regarding when and how you were charged, which offenses you are facing, and what immediate action is required to be taken.
Plus, after you fill out our client intake forms, which asks dozens of questions about your family, place of employment, and prior criminal records, we can give targeted advice. Until a lawyer from our law group can view your paperwork, our legal professionals will not be able outline the main protective steps that need to be taken to best shield your rights and driver's license. It depends on your individual situation and circumstances.
Our criminal justice lawyers in Atlanta invite you to contact us and welcome your email communication, chat responses, phone calls, letters, and electronic mail. Our law group maintains a strict privacy policy, and (if you do not hire us) we shred your paperwork. Contacting us (through any communication method) does not create an attorney-client relationship.
Please do not send any confidential information to us until such time as an attorney-client relationship has been established. At that time, you and your attorney will sign an agreement on the terms and conditions of our employment.
All rights reserved. Copyright William C. Head, Atlanta GA 2019 2020