Search and Seizure: Civil Asset Forfeiture by Police
By: Cory Yager, Ex-Cop turned Asset Forfeiture Attorney

This article focuses on seized money through unreasonable search and seizure by law enforcement on highways, at border crossings, and at airports across the United States. For the last 40 years, through highly questionable civil forfeiture laws, cash money and other asset seizure have become commonplace by America's law enforcement agencies.
DEA agents and airport police will ignore your protestations that your cash is not money laundering money. They have no qualms about grabbing your retirement plan money, since unfair federal statutes were enacted decades ago to seize property first and answer questions later. Like pirates on the open seas, the seized money has been abused by rewarding the cops who relieved you of your property.
Seldom are our litigation attorneys asked to defend criminal forfeiture case. For those criminal law cases, law firm nearby must charge you legal fees since contingency fees are illegal in criminal law matters.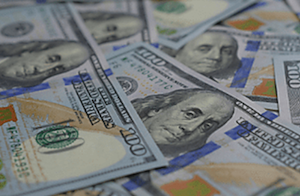 When no proof of a crime exists at the time of the cash seizure, you can assert the "innocent owner defense" to the federal civil forfeiture procedure or state law civil forfeiture action. When you "lawyer up" by retaining a knowledgeable litigator, this provides a chance to win the case to recover seized money.
You must fight to get your assets back through civil forfeiture proceedings. Only by filing a civil action can you reclaim the money that was confiscated and put in your forfeiture account. This article addresses these legal issues, so that you can see the path to recovering your hard-earned money.
Your starting point in looking at fighting a cash grab by law agents is that unreasonable searches and seizures are prohibited by the Constitution. After a confiscation of currency occurs, a citizen who has had his or her money grabbed by federal, state or city police personnel starts looking for answers.
What's a Seizure? Airport, Border Entry and Vehicle Searches
This often happens in airports where luggage and all clothing items can be searched. Plus, at border crossings and ports of entry along our navigable waters, border patrol officials also engage in illegal search and seizure vehicle searches.
Usually, these Homeland Security searches, made without a warrant, are not based on probable cause or informant tip to believe that a crime had been committed. Many of the searches constitute civil forfeiture abuse by the law enforcement personnel handling the police seizure.
Through their computers, border agents can see any prior criminal conviction of each traveler's record, and "profile" these citizens with a heightened scrutiny. In addition, they can view your prior travel "history" and pick up on unusual patterns for making similar entries into the US.
Your 4th Amendment Legal Protection from Unreasonable Searches and Seizures
Many affected citizens get home and start an online search for terms like "what is forfeiture?", or "what is the search and seizure amendment?" They try to determine if they have a chance to recover the seized money. This article provides answers to many illegal search and seizure cases.
Because certain criminal defense attorneys across the country have developed expertise in overturning such "money grabs," this national website has been created to match you up with a money seizure lawyer.
You need the legal acumen of criminal lawyers who can uphold your rights under the Fourth Amendment. Search and seizure case law is the key to knowing how to fight civil forfeiture. Plus, the legal advocate must know the federal asset forfeiture guidelines like the back of his or her hand.
A top-rated criminal justice attorney will have fought drug possession cases with no legal basis for the police search that "found" the drugs. The same pre-trial motions skills used for fighting a drug bust based on an informant tip, or illegal marijuana confiscations through warrantless vehicle searches applies to seizing cash.
These legal advocates use both the illegal search and seizure amendment (the 4th Amendment) and state or federal statutes to overturn an unlawful search and seizure. This is what many legal scholars call the "unreasonable search and seizure amendment."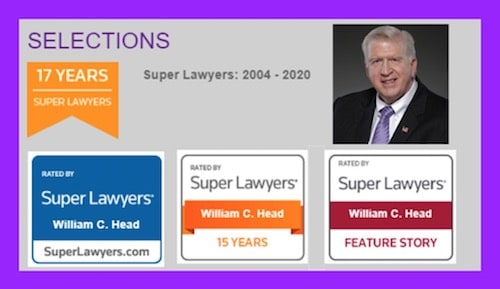 What to Do in Case of a Seizure of Property by Civil Asset Forfeiture Abuse
Quite a few award-winning, veteran criminal lawyers near me have excellent track records for successfully fighting the asset forfeiture laws. Many have offices in the nation's large airport cities and can fight the civil case for you on a contingency fee basis.
You have heard of contingency fees in personal injury law. Civil forfeiture cases are similarly CIVIL cases. This means that you pay nothing up front, and do not owe us a legal fee unless we recover the cash. Call today for a FREE lawyer consultation. 404-567-5515. If this happened outside of Georgia, our criminal lawyers near me can refer you to a criminal law attorney to assist you.
This good news means that you do NOT have to fork over cash money to a criminal law attorney to fight these forfeitures. Unreasonable searches and seizures are prohibited by the Fourth Amendment and state law statutes in every state and territory in the USA.
Valuable Related Link: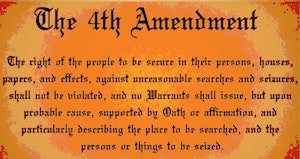 The exact wording of the Fourth Amendment to the United States Constitution