DWI vs DUI: What is the Difference between DUI and DWI?
In the United States, a dizzying number of different acronyms are being used to identify a driving while intoxicated crime. The two more prominently used abbreviations are DUI (in over 32 states) and DWI (in about 10 states). The other states use other acronyms to identify the same basic crime.
For example, Massachusetts, Maine, and Rhode Island enacted laws called "operating under the influence," or OUI (for operating under the Influence). In Michigan, Indiana and Wisconsin, the preferred acronym is OWI (operating while intoxicated). Simply accept the concept that each synonym is identifying the same crime of intoxicated driving.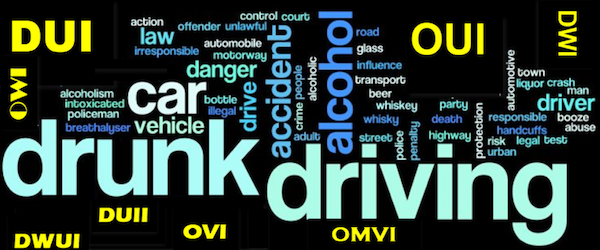 Three other midwestern states have unique acronyms, shared by no other states. Wyoming uses DWUI and Oregon uses DUII. The Ohio law alone refers to its crime as OVI. But, both OVI-DUI abbreviations are searched online interchangeably in the Buckeye State.
DWI vs DUI: What's the Difference? While DUI will translate to "driving under the influence," (in each state where that acronym is used) DWI can mean "driving while impaired" (as in NC) or driving while intoxicated (the name of a DWI charge in Texas). Largely based upon geographic proximity to other states, other abbreviations started being used in certain areas.
Most of these original laws only made alcohol-impaired driving the criminal act. But, by the 1920s, states began to add drug-impaired driving as an alternative type of criminal traffic offense.
England's Drink Driving Laws were the model for American DUI Laws
England was the first nation to enact criminal laws banning impaired driving laws in 1872. Today, that nation calls their crime "drink driving" but does not use any acronym as a shortcut method of identifying the criminal act.
All the DWI-DUI confusion and mayhem in America on what to name the same crime (drunk driving or drugged driving) derives from the fact that driving impaired is a very new crime. The criminal offense was not part of English Common Law, which was "brought over" from England to the United States. Because the United States Constitution relegates any laws that were not part of England's Common Law to the States, our nation is the only one on Earth with no national federal law for inebriated driving.
When the crime of driving intoxicated was first legislated in NJ (1906) and in NY and NM in 1910, driving under the influence was first criminalized in America. Ironically, all three of the original states ended up using the DWI moniker to identify those states' drunk drivers, yet DWI is no longer the dominant abbreviation used in the USA.
The need for such driving safety laws to protect the driving public and pedestrians was readily apparent. Plus, State, and federal public money was used to construct our highways and roads. Therefore, each state had the legal authority to enact public, motor vehicle safety laws pertaining to the use of those public, vehicular pathways.
The impetus for passage of such obtunded driving laws was attributed to statistics showing that accidents were correlated to impaired driving. In the early days, though, the mix of noisy, backfiring motor cars and horse-drawn carriages was a recipe for transportation disaster. The fast-moving, loud contraptions caused beasts of burden to panic when approached by the first automobiles built with a combustible fuel engine.
Deaths and serious injuries were occurring at an alarming rate, considering how few vehicles were on the roadways in the early days. Added to those pure accident cases occurring in vehicles with driving fault-based wrecks were the high numbers of drinking drivers causing crashes.
Amending Statutes to Create a Legal Limit and Laws Mandating a Chemical Test from Arrested Drivers
Initial laws just criminalized the conduct of having too much alcohol and driving afterward. Early statutes did not include a "threshold" blood alcohol level by which to identify when a driver was presumptively too drunk to drive. In fact, in most early cases blood tests were not routinely gathered, and police would rely on testimony based upon circumstantial evidence (e.g., the odor of alcohol, the driver's admission to consuming "X" number of drinks, etc.).
Plus, in those early days, police cars had no video cameras with full audio. Plus, no desktop breathalyzers existed for purposes of capturing a more convenient and less invasive test for blood alcohol content (BAC) level. For adult drivers ages 21 and over, all states in the USA use 0.08 grams percent, except Utah, which lowered its limit to 0.05 gr. %.
The use of breath alcohol testing devices to estimate BAC was only put into use in the late 1930s. Several inventors patented devices prior to 1940. Before breath alcohol use, only blood collection and forensic lab testing was being used as the method to quantitate how much ethanol was in an accused driver's bloodstream.
The Rise of the National Highway Traffic Safety Administration (NHTSA) in 1970
In 1970, Congress approved of the federal Department of Transportation (DOT) creating a special highway traffic safety agency (NHTSA) to guide the states on "best practices" for enacting state laws to try to curtail fatal crashes. The methodology used was intended to help the States utilize their "model laws" and push states to pass such laws by withholding federal highway funds until each state followed their lead.
On their list of "mandated" laws for all states to enact laws in all states:
Changing the drinking age to 21
Making it a crime to have any "open container" of alcohol within the interior of a passenger vehicle.
Enact new misdemeanor and felony laws that contain these universal DUI penalties:

Mandatory terms of imprisonment for all offenders in the city or county jail;
Taking of the driver's license through use of implied consent laws by use of an administrative license suspension at the DMV-DPS-BMV for either refusing to be tested after arrest, or (if tested) and having a numeric reading at or above the prohibited level of alcohol in the driver's system;
Monetary fines and probation for a full year or more;
That the offender is on probation, during which she or he must perform community service hours; and
To pass new legislation to make the crime of DUI punishable as a felony when serious bodily injury or death to another person was the result of driving drunk.
The National Institute of Health in Maryland and the CDC in Georgia both are tracking various health and safety statistics that provide a "barometer" of how well NHTSA's guidance has helped reduce serious bodily injury and wrongful death cases. These measures, along with the massive increased use of rideshare services, has resulted in fewer collisions with impaired drivers.
Summarizing the Modern Driving under The Influence Legal Landscape
Today, in a world of widespread marijuana use, cocaine use, opioids, synthetic drug formulations, any such impairing substances can be the targeted chemical or plant material. Plus, with readily available noxious fumes from various volatile chemicals being huffed" or inhaled (like benzene, toluene, airplane glue, gasoline, and the propellant in whipped cream aerosol canisters), states have amended their laws to criminalize driving when using any such mind-altering, impairing substances.
Also, early legislation was worded in a way that the person being accused had to be proven to have been observed "behind the wheel." Over time, when criminal defense attorneys challenged "proof of driving," cases often had to be dismissed or the driver acquitted, due to lack of proof of this "element" of the drunken driving crime.
Some states then expanded the "situations" for which DUI vs DWI crimes could be prosecuted. New verbiage like "in actual physical control" of a motor vehicle basically authorized prosecuting the sleeping driver, sitting behind the wheel, with the vehicle lodged against a tree. It could also be prosecuted when the driver had left the scene (perhaps after a hit and run) but was later found with the damaged vehicle at home, and in a drunken condition.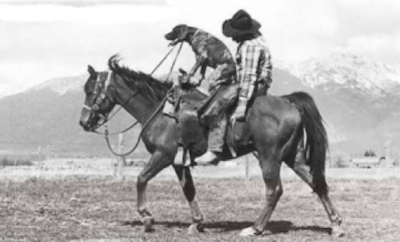 In fact, many states broadened their laws to prohibit ANY vehicle (not just motor vehicles) from being operated on a roadway while the operator was under the influence. In states with these laws, being drunk while riding a horse, donkey, cow, unicycle, skateboard, bicycle, scooter, or any other form of conveyance in these "vehicle" states would suffice to support and arrest. Other states, (e.g., Georgia) mandate that the vehicle being operated must have some type of "motor" for an arrest to support a viable operating impaired charge.

Call today for expert legal help if arrested in Georgia for a DUI charge, misdemeanor, or felony. Contact us at 404-567-5515 for a FREE lawyer consultation. Speak to DUI lawyer Larry Kohn, Cory Yager DUI attorney Atlanta or the author of this article, 46 year veteran DUI defense lawyer William C. Head for your free consultation.
For arrests in other states dial 1-844-832-6384.